U.S. Supreme Court death penalty case puts Kavanaugh on the spot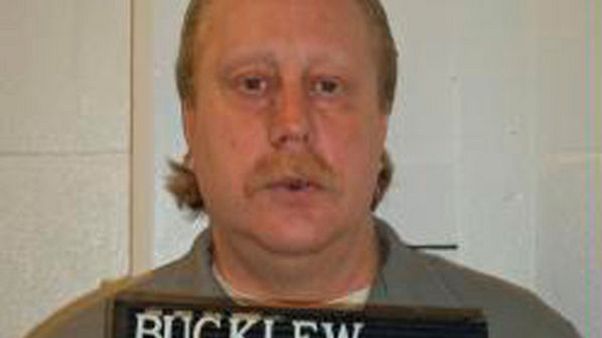 -
By Lawrence Hurley
WASHINGTON (Reuters) – The U.S. Supreme Court on Tuesday considers a Missouri murderer's bid to avoid execution by lethal injection on the grounds that the procedure might rupture blood-filled tumours on his body due to a rare ailment, with new Justice Brett Kavanaugh likely to be the deciding vote.
Lawyers for Russell Bucklew, 50, have argued that because of a congenital condition called cavernous haemangioma the lethal injection could cause undue agony in violation of the U.S. Constitution's prohibition on cruel and unusual punishment.
In Missouri, execution is authorised using either lethal injection or lethal gas. The state in practice uses only lethal injection. Bucklew, whose appeal is neither contesting his guilt nor seeking to avoid execution, has suggested being put to death by gas.
The high court on March 20 issued a stay of execution moments before Bucklew was scheduled to be put to death so he could pursue his appeal. The vote was 5-4, with four of the court's five conservative justices voting to deny the request.
The conservative justice who voted with the court's four liberals to grant the stay, Anthony Kennedy, has since retired. He was replaced by Kavanaugh, a conservative appeals court judge who was appointed by President Donald Trump and joined the court last month after a fierce Senate confirmation battle.
Trump's other Supreme Court appointee, conservative Justice Neil Gorusch, voted against granting the stay. The justices issued a similar stay of execution for Bucklew in 2014.
Bucklew was convicted of the 1996 murder in southeastern Missouri of Michael Sanders, who was living with Bucklew's former girlfriend Stephanie Ray at the time. Bucklew fatally shot Sanders at his trailer home, kidnapped and raped Ray, shot at Sanders' 6-year-old son and wounded a police officer before being apprehended, according to court papers.
Bucklew's condition has caused large, blood-filled tumours to grow on his face, head, neck and throat, according to court papers.
A ruling is due by the end of June.
Bucklew's case represents the latest fight at the Supreme Court involving the death penalty, though he is not challenging the constitutionality of capital punishment. While some liberal justices have questioned the death penalty, the high court has steered clear of cases that directly challenge its legality.
In March, the St. Louis-based 8th U.S. Circuit Court of Appeals ruled against Bucklew, saying he had failed to show lethal gas would not cause him similarly intense pain as lethal injection. Bucklew then appealed to the Supreme Court.
In 2015, the Supreme Court upheld the use of a drug employed by Oklahoma in its lethal injections. The court made clear that when challenging a method of execution, inmates must show that there is an alternative method that would be less painful.
A convicted double murderer named Edmund Zagorski was executed by electric chair in Tennessee last Thursday after arguing that the state's lethal injection procedure would be too painful.
(Reporting by Lawrence Hurley; Editing by Will Dunham)
euronews provides breaking news articles from reuters as a service to its readers, but does not edit the articles it publishes. Articles appear on euronews.com for a limited time.