The Spice Girls reunion tour is finally happening but without Posh
Comments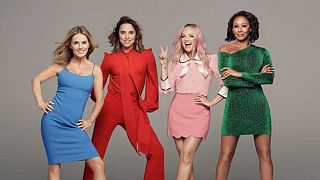 They are back. The legendary girl band the Spice Girls are reuniting for one more time – 11 years after their last worldwide reunion tour.
They will complete a 6-date UK stadium tour in June.
British super girl group have become a four piece after Victoria Beckham aka "Posh Spice" opted to stay out this time around. She posted on Instagram that she "won't be joining my girls on stage again" but she added that "being in the Spice Girls was a hugely important part of my life".
Speaking in a mock news show instead of the press conference, the band mocked their previous tête-à-tête's where Ginger Spice/Geri Horner (née Halliwell) left the band – the last time the group performed as a four piece.
They staged an argument with Scary (Melanie Brown) getting into an argument with Sporty (Melanie Chisholm) saying "seriously, we can't be falling out now if we're going on tour" before they burst into a four-part harmony to their famous hit 'Spice Up Your Life'.
First formed in 1994, the band racked up many notable moments. They've won five Brit Awards, one MTV VMA and three separate MTV Europe Music Awards. Their blockbuster film 'Spiceworld the Movie' grossed around 132 million Euros.
Whether 90s Union Jack waving product-placement driven feminism remains relevant in 2018 will be revealed when tickets go on sale on Saturday Morning for the hotly-anticipated shows.