Malaysian central bank's land purchase from Najib govt under scrutiny
Comments
By Reuters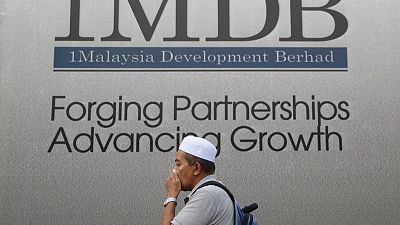 -
KUALALUMPUR (Reuters) – Malaysia's central bank said on Wednesday an independent review was underway, looking into its 2 billion ringgit ($478.35 million) purchase of land from the government during Najib Razak's premiership.
Days after Najib lost an election in May, Muhammad Ibrahim resigned as central bank governor, having earlier overseen and defended the purchase, which was completed in January.
Other officers have taken leave pending the outcome of the review, that began in August, Bank Negara Malaysia (BNM) said in a statement.
"To facilitate the internal review, relevant officers of BNM have opted to take a leave of absence," the central bank said.
Soon after the formation of the new government five months ago, Finance Minister Lim Guan Eng said the money paid by the central bank for the land was used by Najib's administration to cover some of the liabilities of state fund 1Malaysia Development Bhd (1MDB).
Najib is facing multiple corruption charges resulting from a probe into how billions of dollars went missing from 1MDB. He has pleaded not guilty and denied any wrongdoing.
Najib's unexpected election defeat in May resulted in veteran leader Mahathir Mohamad returning to the premiership 15 years after he retired.
Mahathir is seeking to retrieve funds lost by 1MDB, and the the fund founded by Najib is the subject of money laundering and corruption investigations in at least six countries, including Malaysia and the United States.
($1 = 4.1810 ringgit)
(Reporting by Liz Lee; Editing by Simon Cameron-Moore)