France opens national investigation after reports of spike in birth defects
Comments
By Reuters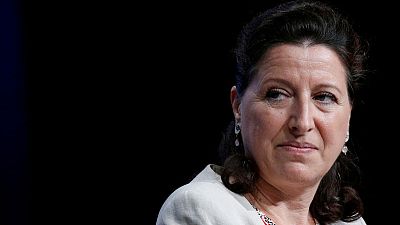 -
PARIS (Reuters) – France has launched a nationwide investigation into why babies in some parts of the country have been born without hands or arms after several new cases were reported this week, the health minister said on Wednesday.
Public health agency Santé Publique France said it had identified 11 additional cases of babies born with limb defects between 2000 and 2014 in the rural Ain department of eastern France, close to the border with Switzerland, where seven cases were already reported between 2009 and 2014.
There have also been malformed births in two departments in western France: four in the Morbihan area between 2011 to 2013, and three in neighbouring Loire-Atlantique in 2007 and 2008. Ain and Loire-Atlantique are several hundred kilometres apart.
The reports have raised alarm among the French public that some kind of toxin in food, water or air could be responsible.
"I want to know, I think all of France wants to know," Health Minister Agnès Buzyn told BFM TV. "It could be an environmental factor. Maybe it is due to what these women ate, drank or breathed in."
An initial inquiry in early October found the incidence of limb defects in western France to be no greater than in other parts of the country, but now a wider probe has been opened.
The investigation will be run jointly by the health agency and the sanitation, food and environment agency, Buzyn said. Investigators will have to "go back to the mothers and try to understand what these families have in common".
"It is very complicated, we need to investigate the history of families in cases which sometimes date back ten years or more," she said.
The first conclusions will be made public on Jan. 31 and a full report is due before June 2019.
Hospital registries show limb defects occur in 1.7 of every 10,000 births, or about 150 cases per year in France. Birth defects can have multiple causes, including chromosomal disorders, drug use or exposure to toxic substances.
In the late 1950s and early 1960s, about 10,000 babies worldwide were born with malformed or missing limbs after their mothers received the drug thalidomide to treat morning sickness.
(Reporting by Sophie Louet; Writing by Geert De Clercq; Editing by Luke Baker and Peter Graff)