ECB's Hansson - don't read much into weak third quarter growth figures yet
Comments
By Reuters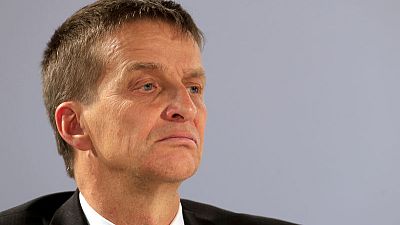 -
TALLINN (Reuters) – The European Central Bank should not read too much into weaker-than-expected third quarter growth figures yet and should wait for more details and its own staff projections due in December, Estonian central bank chief Ardo Hansson said on Wednesday.
"These were preliminary numbers, maybe they were a bit slower than some expected," Hansson, who sits on the ECB's Governing Council told a news conference. "We have to wait and see what was behind this."
"As there have been no significant, material change in one way or the other I would not make major conclusions," he added.
(Reporting by Tarmo Virki; Writing by Balazs Koranyi; Editing by Francesco Canepa)