New tribunal and rules needed to protect small firms - UK lawmakers
Comments
By Reuters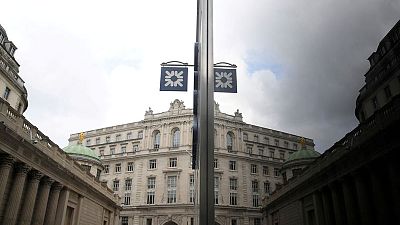 -
By Huw Jones
LONDON (Reuters) – A disputes tribunal underpinned by new regulation is needed to protect small companies after their "scandalous" treatment by banks, a panel of British lawmakers said on Friday.
Lawmakers said they want to apply lessons from the experience of businesses who suffered "untold misery" in their dealings with RBS' Global Restructuring Group in the aftermath of the financial crisis.
In a 64-page report on SME Finance, parliament's Treasury Select Committee said a Financial Services Tribunal should be set up to hear complex disputes between small firms and their banks.
The Financial Conduct Authority was unable to punish bankers at RBS because commercial loans are unregulated, and the report calls on the finance ministry and the FCA to introduce a regulatory regime that protects small and medium sized firms.
"Waiting for another high-profile misconduct scandal before pursuing it would be irresponsible," it said.
A finance ministry spokesman said the ministry is now carefully considering the findings of the parliamentary report and work by other bodies like the FCA.
The report rejects an industry-commissioned proposal made earlier in the week to beef up the free-for-complainants Financial Services Ombudsman.
The proposal argued this would be cheaper and faster, and not require legislation at a time when parliament is clogged up with Brexit.
"The committee does not accept this. Parliament must always make time for initiatives of such discernible importance," the report said.
The FCA has already approved an expansion of the FOS' remit from next April to deal with a wider range of small companies, but this would still leave a big gap for larger and more complex disputes, the report said.
"Given the Committee's concerns about the FOS' capability, broadening its remit beyond the FCA's proposals would be unwise and potentially damaging," the report said.
"The Committee believes, therefore, that a Financial Services Tribunal (FST) is required to handle more complex disputes."
The lawmakers said that tougher capital requirements under European Union law on loans to smaller companies remain a big hurdle for newer banks trying to break into the market.
"Whilst Brexit should in no way herald a new era of laxity in capital regulation, there is an opportunity to consider how the regime can better support competition without compromising safety and soundness," the report said.
"The government should provide its assessment of how this could be achieved."
Lending is dominated by the Big Four banks, RBS, Lloyds, Barclays and HSBC, despite over 50 new firms being granted banking licences since 2008, the report said. Loans to SMEs remains below financial crisis levels, a source of concern for lawmakers.
(Editing by Matthew Mpoke Bigg)