WTO members hold urgent talks to tackle challenges to its future
Comments
By Reuters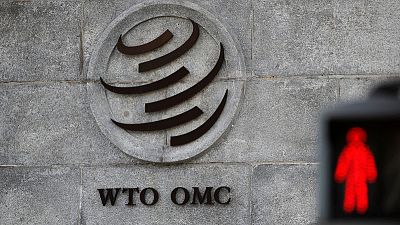 -
By David Ljunggren and David Lawder
OTTAWA (Reuters) – Senior officials from 12 countries gathered in Canada on Thursday for talks to find ways to reform the World Trade Organization and address U.S. grievances which are threatening the body's future.
The administration of U.S. President Donald Trump is blocking appointments of WTO judges and has threatened to pull out of a grouping designed to ensure a rules-bound global trade system.
Participants said the one-day meeting in Ottawa was a first step to addressing the organization's many challenges.
"We need to go from just talking about the importance of the WTO to also being able to get (something) more concrete," European Union Trade Commissioner Cecilia Malmstrom told Reuters after the first session.
As well as the EU the one-day conference also groups Canada, Mexico, Japan, Brazil, Australia and seven other countries.
Absent from the meeting are the United States and China, whose escalating tariff war has thrown the future of the 23-year-old trade body into doubt.
Canadian Trade Minister Jim Carr, conceding "there can be no meaningful reform of the WTO without the Americans and Chinese", said Ottawa had first wanted to "bring in a group of nations who … share the value and the belief that the rules-based international order is worth preserving".
Delegates will mull over proposals from Canada and the European Union, including boosting the number of WTO judges and dealing with log-jams in the body's dispute settlement system.
They also will discuss rewriting trade rules for industrial subsidies, state-owned firms and technology transfers, potentially addressing some of Washington's complaints that WTO rules have given an unfair advantage to China.
Australian Trade Minister Simon Birmingham said he wanted the meeting to demonstrate enough progress to make clear that many countries were determined to maintain a rules-based system.
"I would hope that type of momentum is then seen by, for example, the U.S., as a positive demonstration that other nations hear their concerns about the way the WTO hasn't been working," he told reporters.
Jennifer Hillman, a former WTO appellate judge who is a Georgetown University law professor, said much could be gained from participants' efforts to reach consensus.
"If they can, it obviously puts pressure on the U.S., or China or both to figure out whether there's any part of this package that they can live with," she said in an interview.
(Additional reporting by Steve Scherer in Ottawa; editing by Susan Thomas and James Dalgleish)