Pay awards by UK firms set to stagnate in 2019 - XpertHR
Comments
By Reuters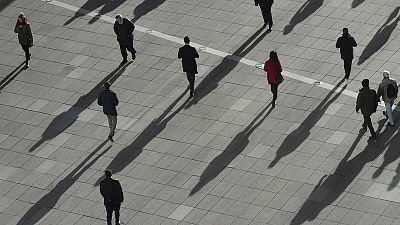 -
LONDON (Reuters) – British companies have no plans to step up the pay awards they offer staff over the coming year, according to a survey published on Thursday, posing a challenge to Bank of England forecasts of faster pay growth.
The expected median pay award increase for the 12 months to the end of August next year was 2.4 percent, a touch below gains of 2.5 percent seen recently, wage data firm XpertHR said.
Rises in pay awards were stuck at around 2 percent for about seven years, despite a sharp fall in unemployment, before the recent improvement.
The pick-up raised hopes that a period of weak, sub-inflation wage growth was ending.
Bank of England Chief Economist Andy Haldane said this month that there were signs of a "new dawn" for pay increases.
"While the labour market is putting pressure on employers to keep up with their competitors when it comes to pay rises, many companies simply cannot afford to give higher pay increases," XpertHR pay and benefits editor Sheila Attwood said.
"Rising pension costs, due to pensions auto-enrolment, and uncertainty due to Brexit are likely to help keep pay award levels in check over the coming year."
The BoE believes rising wages will create inflation pressure and require further, gradual increases in interest rates, even as Britain's economy grows only slowly because of Brexit.
The central bank has forecast wage growth of 2.5 percent by the end of this year rising to 3.25 percent at the end of 2019.
XpertHR – which collects details of pay settlements for around 1,600 employee groups each year – said its survey covered the expected pay rises for 356 employee groups in the private sector. The survey did not cover the public sector.
(Reporting by William Schomberg, editing by David Milliken)