Ryanair recognises Spanish pilots' union, plans talks for November
Comments
By Reuters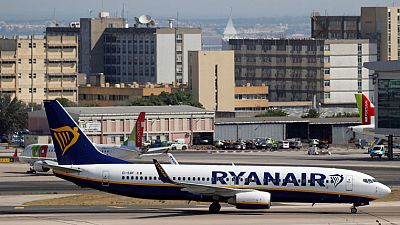 -
DUBLIN (Reuters) – Ryanair has agreed to recognise the Spanish pilots' union SEPLA and expects to start talks on a collective labour agreement in early November, the company said on Wednesday.
The Irish budget airline has struggled with labour relations since it bowed to pressure to recognise unions for the first time almost a year ago.
Labour tensions contributed to a rare profit warning this month, and the prospect of worse to come if strikes continue.
On Friday, Europe's largest low-cost carrier said it had reached an agreement with British, Portuguese and Italian pilots on contentious seniority and home base issues.
"These signed agreements with our pilot unions in Spain, Portugal, the UK and Italy again demonstrate the considerable progress we're making in concluding union agreements with our people in our major EU markets," Ryanair Chief People Officer Eddie Wilson said in a statement on Wednesday.
"We expect that these agreements will encourage the cabin crew unions in both Spain and Portugal in particular to remove competitor airline employees who have been blocking progress," he added.
Cabin crew in Spain and Portugal took part in a walkout across six European countries last month that disrupted the plans of more than 40,000 passengers in one of Ryanair's worse strikes to date.
(Reporting by Graham Fahy; Editing by Jan Harvey)