UK public inflation expectations drop by most in three years - Citi/YouGov
Comments
By Reuters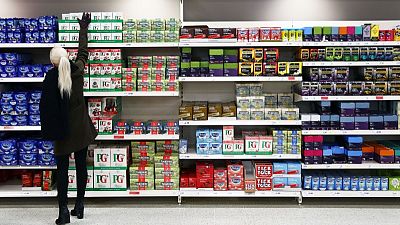 -
LONDON (Reuters) – The British public's expectations for inflation over the coming year fell by the most since January 2015 this month, reflecting a 10 percent fall in oil prices, a YouGov survey for U.S. bank Citi showed on Tuesday.
Short-term public inflation expectations dropped to 2.6 percent in October from 2.9 percent in September, while average expectations for the next 5-10 years fell to 3.2 percent from September's five-year high of 3.4 percent.
"At the next Bank of England Monetary Policy Committee meeting next week, rate setters are likely to look through the volatility in oil prices and inflation expectations, in our view," Citi economists Christian Schulz and Ann O'Kelly said.
The data was based on a survey of 2,007 adults conducted by polling company YouGov between Oct. 19 and Oct. 22.
(Reporting by David Milliken, editing by Andy Bruce)