Lloyds, Schroders set up wealth management joint venture
Comments
By Reuters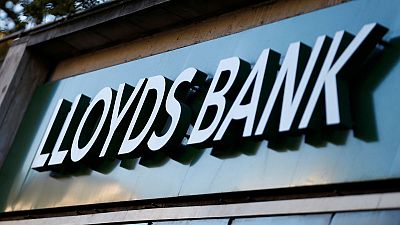 -
LONDON (Reuters) – Lloyds Banking Group <LLOY.L> and Schroders <SDR.L> said on Tuesday they had struck a multi-billion pound wealth management deal aimed at changing the way Britons save and invest.
Schroders, Britain's second largest listed fund management group by assets under management and Lloyds Banking Group, Britain's biggest retail lender, said earlier this month they were in talks on a joint-venture agreement.
Under deal, the biggest of its kind in recent years between a British bank and fund manager, Lloyds and Schroders will create a financial planning joint venture. Schroders will also get an 80 billion pound ($103.98 billion) investment contract from Lloyds.
The two companies said the joint venture would combine Schroders' investment and wealth management expertise and technology with Lloyds' hefty client base and distribution network.
"The aim is to become a top three UK financial planning business within five years," said Antonio Lorenzo, director of insurance and wealth at Lloyds and Chief Executive of its subsidiary Scottish Widows.
Lloyds' CEO, Antonio Horta-Osorio and Schroders Chief Executive Peter Harrison welcomed the deal, under which Lloyds will own 50.1 percent of the new entity and Schroders 49.9 percent.
Lloyds will transfer 13 billion pounds of assets and associated advisers from its existing wealth management business to the joint venture, and a further 400 million pounds of existing private clients assets will transfer to Schroders as soon as possible, the companies said in a joint statement.
The joint venture, which Lloyds and Schroders aim to launch by the end of the first half of 2019, will be led by a management team compromising representatives from both parties.
Lloyds' Lorenzo will be its chairman, while James Rainbow, Schroders co-head of UK intermediary, will be its chief executive.
The 80 billion pound investment contract is part of 109 billion pounds in assets previously managed by Standard Life Aberdeen <SLA.L>, until Lloyds withdrew the mandate from SLA earlier this year.
($1 = 0.7693 pounds)
(Reporting by Emma Rumney, editing by Sinead Cruise and Jane Merriman)