Philips CEO says Brexit putting Britain at risk as manufacturing hub
Comments
By Reuters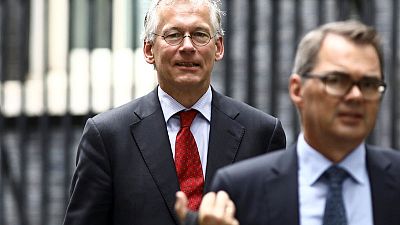 -
AMSTERDAM (Reuters) – The chief executive of Philips <PHG.AS> said on Monday he was worried about the lack of progress on a deal over the terms of Britain's exit from the European Union, and warned that a no-deal Brexit would jeopardise the country's position as a manufacturing hub.
"As time passes and there is no solution I get increasingly worried that hereafter frictionless trade between the United Kingdom and European mainland could be at risk," Frans van Houten told reporters after the company posted worse-than-expected third-quarter earnings.
"Basically the UK as a manufacturing hub for the world would be at risk."
Philips' main exporting plant in England is at Glemsford, where Van Houten said he would expect production to fall in case of a "hard" or no-deal Brexit.
"We are looking at a customs union as a minimum (requirement)," for a negotiated Brexit, he said. "If that were not to happen we would need to rethink our manufacturing footprint."
(Reporting by Toby Sterling; editing by David Evans)