Essilor sticks to targets despite lower-than-expected third quarter sales
Comments
By Reuters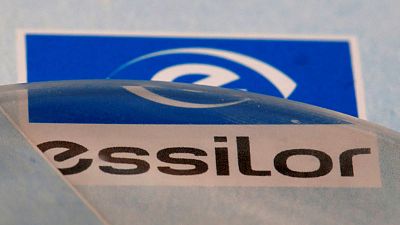 -
PARIS (Reuters) – Essilor <ESLX.PA>, the world's largest maker of ophthalmic lenses, reported lower-than-expected revenue on Monday but kept its guidance unchanged for the year.
The French company, which merged earlier this month with Italian group Luxottica <LUX.MI> in a 48 billion euro ($55 billion) deal – said sales in the third quarter rose 4.4 percent to 1.81 billion euros.
Analysts polled by Refinitiv had been targeting average revenue of 1.98 billion euros.
The company, renamed EssilorLuxottica, said it was keeping its 2018 targets for Essilor, namely like-for-like revenue growth of around 4 percent.
Sales at Luxottica, which also kept its outlook for the year, were up 2.9 percent to 2.22 billion euros, with Ray-Ban.com being the main driver of its online business.
EssilorLuxottica will report fully integrated results from next year.
The tie-up between Luxottica, which controls brands such as Ray-Ban and Oakley, and Essilor, which sells lenses under the Varilux brand, is aimed at taking advantage of strong demand for prescription spectacles and sunglasses as populations age globally.
($1 = 0.8724 euros)
(Reporting by Matthias Blamont; Editing by GV De Clercq)