UK should bring forward new petrol and diesel car ban to 2032 – lawmakers
Comments
By Reuters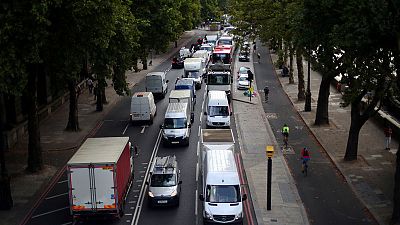 -
By Susanna Twidale
LONDON (Reuters) – Britain should bring forward a ban on the sale of new petrol and diesel cars and vans by eight years to 2032 to help the country reduce its greenhouse gas emissions, a parliamentary committee said on Friday.
Britain hopes to become a world leader in electric vehicle technology and currently plans to ban the sale of new petrol and diesel cars and vans from 2040 as a part of efforts to meet its climate targets.
"If we are serious about being EV (electric vehicle) world leaders, the government must come forward with a target of new sales of cars and vans to be zero emission by 2032," said Rachel Reeves, Chair of the Business, Energy and Industrial Strategy Committee, which authored the report.
The report said the country should improve incentives for the uptake of electric vehicles and criticised a recent decision to cut grants for new plug-in hybrid electric vehicles from November.
It also said the country's infrastructure, to allow for the charging of electric vehicles, was not fit for purpose.
"The government needs to get a grip and lead on coordinating the financial support and technical know-how necessary for local authorities to promote this infrastructure and help ensure that electric cars are an attractive option for consumers," Reeves said.
Britain has around 16,500 charging points but will need this to increase to at least 100,000 by 2020, a report from UK-based data company Emu Analytics said in May.
(Reporting By Susanna Twidale; editing by David Evans)