Correlation between euro, Italian bond moves at 5-year high
Comments
By Reuters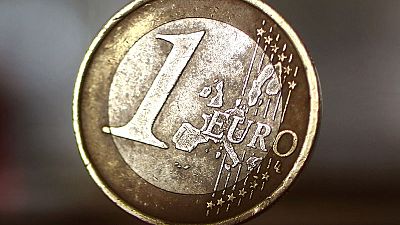 -
By Tommy Wilkes and Ritvik Carvalho
LONDON (Reuters) – The formation of Italy's anti-establishment government and its intensifying row with European Union authorities have lifted correlations between the country's bonds and the euro to the highest since 2013.
That could be read as a sign of stress, namely worries that Italy's woes would threaten the single currency. But lack of contagion in other euro bond markets suggests otherwise, and some reckon it may reflect expectations of European Central Bank policy action should the dispute over Italy's budget escalate.
Italian borrowing costs have surged to the highest since early 2014, while the gap between 10-year German and Italian government bonds – known as the Bund/BTP spread and a key measure of Italian risk — is also at its highest in more than five years <IT10DE10=RR>
But unlike the 2010-2012 Greek crisis, there has been little spillover into other euro zone bond markets. Instead, it is the euro that is feeling the blowback, approaching 15-month lows <EUR=EBS> [L8N1WS26W].
It has lost 6.6 percent versus the dollar since Italy's early-March election that returned two parties once keen on a return to the lira.
Some of that is probably down to the dollar's rally, fuelled by a strengthening U.S. economy. But there is also evidence that the inverse correlation between the euro/dollar rate and the BTP/Bund spread has strengthened considerably this year, meaning the euro weakened each time the spread widened, as the following chart shows:
(Euro, Italian spread inverse correlation strengthens on Italy tensions: https://tmsnrt.rs/2J2uKwj)
The inverse correlation, based on a 130-day period, rose to 87 percent at the end of August. In January, correlation was near zero, Reuters analysis shows. Currently it stands at 84 percent.
Correlations were previously this negative in late-2012/ early-2013, just after ECB President Mario Draghi pledged to do "whatever it takes" to save the single currency.
The inverse correlation clearly reflects concern that populist politicians will pursue fiscally unsustainable policies that euro zone authorities can do little to stop.
But markets also clearly retain faith in Draghi's promise, with bets growing he will act if the Italian situation worsens. That in itself makes the current bubbling crisis different from 2012 in that the bloc's existence is not seen at risk.
"There is a view which is not really consensus yet, but there is momentum towards the view that the ECB will probably adopt a more dovish exit than what has been priced, as a result of Italy and also because of expansion not being that strong," said Shweta Singh, senior economist at TS Lombard.
So each time the Italian situation appears to worsen and spreads widen, bets grow on ECB action, possibly by delaying rate rises, currently expected next September.
On Friday, after the EU called the Italian draft budget an "unprecedented" breach of fiscal rules, the euro dipped to as low as $1.1433 and the BTP/Bund spread widened to a fresh 5 1/2-year high [nL8N1WY213] [nL8N1WZ16J].
Money markets, meanwhile, cut their bets on a September 2019 rate rise by the ECB. Bets have instead been pushed back to next October.
(Euro falls on Italy-EU wrangles: https://tmsnrt.rs/2J2uKwj)
(Additional reporting by Dhara Ranasinghe and Abhinav Ramnarayan, editing by Larry King)