U.S. pushes EU for rapid trade results, says progress not enough
Comments
By Reuters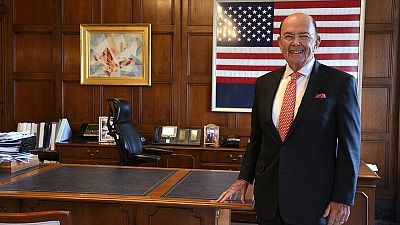 -
BRUSSELS (Reuters) – The United States demanded rapid results on Wednesday from its trade talks with the European Union and complained that the bloc was stalling progress.
"Our purpose in the meeting was to stress the need for speed and of getting to near-term deliverables, including both tariff relief and standards," U.S. Commerce Secretary Wilbur Ross told a briefing in Brussels.
"What we're interested in, whether it's the exact next time or some time shortly thereafter, is that we really need tangible progress. The president's patience is not unlimited," he said.
(Reporting by Philip Blenkinsop; editing by Francesco Guarascio)