SocGen CEO cancels attendance at Saudi Arabia investment conference
Comments
By Reuters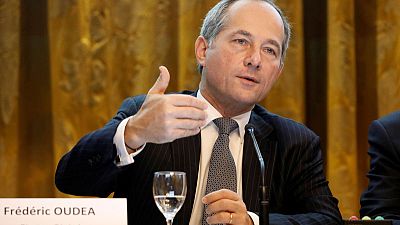 -
PARIS (Reuters) – The chief executive of French bank Societe Generale <SOGN.PA> has cancelled his attendance at a Saudi Arabia investment conference, as leading business executives pull out amid widespread concern about the fate of a Saudi journalist.
The withdrawal of SocGen's CEO Frederic Oudea was confirmed by a spokesman for the French bank on Wednesday, and came a day after BNP Paribas <BNPP.PA> Chairman Jean Lemierre had also cancelled his attendance at this month's conference in Riyadh.
The disappearance of journalist Jamal Khashoggi has led to widespread concerns in diplomatic and political circles.
Turkish officials have said they believe the Saudi journalist was murdered and his body removed, which the Saudis have strongly denied. Khashoggi was a U.S. resident who wrote columns for the Washington Post and he was critical of the Saudi government, calling for reforms.
(Reporting by Inti Landauro; Editing by Sudip Kar-Gupta)