Europe's top bankers shun Saudi investment conference
Comments
By Reuters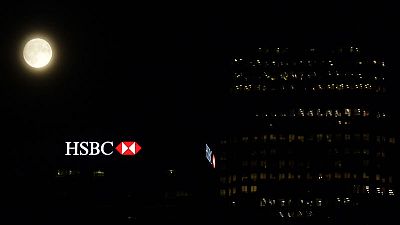 -
By Lawrence White
LONDON (Reuters) – The bosses of some of Europe's biggest banks and finance firms have pulled out of a high-profile investment conference in Saudi Arabia, joining a growing list of business chiefs to abandon the event amid widespread concern about the fate of a journalist.
The chief executives of HSBC <HSBA.L>, Standard Chartered <STAN.L>, Credit Suisse <CSGN.S> and the London Stock Exchange <LSE.L>, as well as the Chairman of BNP Paribas <BNPP.PA> withdrew on Tuesday from the Future Investment Initiative.
The withdrawals follow earlier exits by top U.S. financial executives including JPMorgan <JPM.N> CEO Jamie Dimon, and come amid mounting international pressure on Saudi Arabia over the disappearance of journalist Jamal Khashoggi.
Khashoggi, a U.S. resident and leading critic of Saudi Arabia's crown prince, vanished after entering the Saudi consulate in Istanbul on Oct. 2.
While most of the bankers withdrew without linking their actions to the controversy over Kashoggi's fate, sources at some of the banks privately made clear they were concerned about potential reputational fallout from being linked with the event.
The City of London Corporation, which governs the capital's financial district, said its Policy and Resources Chairman Catherine McGuinness would no longer attend.
"We support the UK Government's call for the Saudi authorities to cooperate fully with investigators to deliver a clear and credible answer to the question of what happened. We will be raising these concerns with our Saudi counterparts," a spokesman for the group said.
Executives from the media and technology industries had already withdrawn from the event after Khashoggi's disappearance.
Turkey believes he was murdered and his body removed. Saudi Arabia has so far denied that, but American news outlets have reported the country is now preparing to acknowledge Khashoggi's death in a botched interrogation.
U.S. Secretary of State Mike Pompeo arrived in Riyadh on Tuesday to discuss the case, which has strained U.S. ties with Riyadh, carefully cultivated by President Donald Trump. Trump has speculated "rogue killers" might be responsible.
Organisers of the Saudi conference on Monday said it would still go ahead. They had earlier deleted the list of speakers from the event website as the number of executives withdrawing from the conference grew.
The latest withdrawals will leave only a handful of top bankers still slated to speak at the event.
Citigroup <C.N>, Goldman Sachs <GS.N> and Societe Generale <SOGN.PA> are among the remaining banks which declined to comment on Tuesday whether their senior executives had changed their plans.
When asked whether British trade minister Liam Fox still planned to attend the event, a government spokesman said his diary would be confirmed later in the week.
(Reporting By Lawrence White, additional reporting by Inti Landauro in Paris, Emma Rumney, Huw Jones and Kylie MacLellan in London and Oliver Hirt in Zurich; Editing by Kirsten Donovan/Keith Weir/Jane Merriman)