GE delays third-quarter earnings by a week
Comments
By Reuters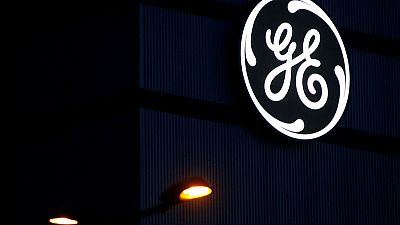 -
By Arunima Banerjee
(Reuters) – General Electric Co <GE.N> put off publication of its third-quarter results by almost a week on Friday to allow new Chief Executive Officer Larry Culp to complete business reviews and site visits.
Culp took over earlier this month from John Flannery, who was ousted after a year in charge at one of the United States' oldest industrial companies, which has been shedding businesses and reorganizing as it stock price continues to drop.
The energy, health and transportation conglomerate has already said it would fall short of its forecast for free cash flow and earnings per share for 2018 due to weakness in its power business.
On Friday, a note from JPMorgan analyst Stephen Tusa argued that the company did not have enough assets and cash flow to pay down liabilities and would struggle to sell off further businesses under current financial conditions.
"We still see structural concerns in the key Power markets, minimal margin for error on leverage, and numerous tail liabilities," Tusa wrote.
Shares in the company fell about half a percent to $12.65 in volatile morning trade on Friday.
GE, which will now report quarterly results on Oct. 30, said Culp would share his "initial observations" on the company and would provide more details early next year. (https://bit.ly/2RL2PF5)
Shares in GE have more than halved since Flannery, a three-decade veteran at the company, became CEO in August of last year, replacing Jeff Immelt, who had led GE since 2001.
With a market capitalization below $109 billion as of Friday, the company is worth around a fifth of its peak value a generation ago.
Falling profits at the power business last year forced GE to slash its overall profit outlook and cut its dividend for only the second time since the Great Depression.
The power division's outlook appeared to worsen last month when GE said several power plants equipped with its newest turbines had to be shut down because of a part failure.
Taking over from Flannery, Culp said earlier this month that he would tackle the company's problems aggressively.
"We will move with urgency … We have a lot of work ahead of us to unlock the value of GE," he said in a statement.
(Reporting by Arunima Banerjee in Bengaluru; Editing by Shounak Dasgupta and Patrick Graham)