French judge steps up inquiry into Le Pen over EU funds
Comments
By Reuters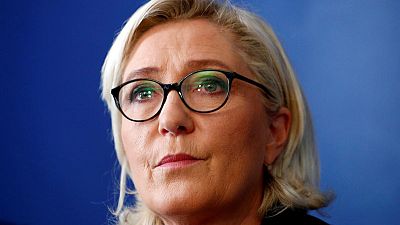 -
PARIS (Reuters) – A French judge has stepped up an investigation into far-right leader Marine Le Pen's role in the alleged misuse of European Union funds by her party, a source close to Le Pen said on Friday.
Le Pen, who so far has been questioned on allegations of breach of trust, is now under formal investigation over accusations of embezzling public funds, the source said.
Le Pen and her National Rally party, formerly known as the National Front, deny any wrongdoing.
The Paris prosecutor's office opened the investigation in December 2016, saying it aimed to ascertain whether the then National Front had used money destined to EU parliamentary assistants to pay staff who were working for the party.
EU lawmakers are allocated funds to cover expenses, including their assistants, but are not meant to use them for party expenses.
Le Pen reached the second round of France's presidential elections last year before being defeated by Emmanuel Macron and his centrist En Marche movement.
(Reporting by Simon Carraud; Writing by Ingrid Melander; editing by David Stamp)