US Pastor Andrew Brunson freed by Turkish court
Comments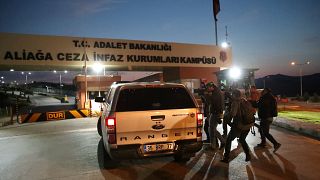 A Turkish court has ruled to release US pastor Andrew Brunson from house arrest, more than two years after he was detained by authorities.
The court in Izmir had sentenced Brunson to more than three years in prison on charges of terrorism but said he would not serve any further time because he had already been detained since October 2016.
Witnesses at the court told Reuters the pastor had wept as the decision was announced. Before the judge's ruling, the pastor told the court: "I am an innocent man. I love Jesus, I love Turkey." Brunson has lived in Turkey for more than 20 years and the US military is expected to fly him back to the US.
The evangelical pastor faced charges related to terrorism following the failed coup attempt on Turkish President Erdogan in 2016. Details around the night of the coup remain complex but in the months following more than 50,000 people were arrested.
Brunson was one of a number of Americans charged with plotting to overthrow the government. If he had been found guilty, Brunson could have spent up to 35 years in a Turkish prison.
The pastor has been at the heart of a diplomatic spat between the two countries, resulting in the US imposing tariffs against Turkey and condemnation from President Donald Trump.
But Trump told reporters on Friday there was no deal of removing sanctions on Turkey in exchange for Brunson's release.