Telford shares tumble after flagging higher Brexit risk in housing market
Comments
By Reuters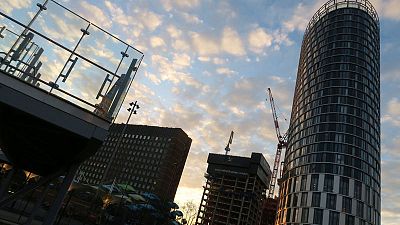 -
(Reuters) – Telford Homes <TELF.L> shares fell more than 15 percent on Wednesday, after the London-focused homebuilder warned of lower demand especially for luxury homes, as the UK's exit from the European union approaches.
The British property market was among the hardest hit since the referendum decision to leave the European Union in June 2016 with households seeing their spending power pinched by inflation that has risen faster than pay.
"We continue to see very little domestic investor demand from individuals," Telford said in a statement, adding that sales of homes above 600,000 pounds had become more challenging and each transaction takes longer to secure.
"This is not expected to get any easier in the short term as negative sentiment is leading customers to take a 'wait and see' approach or to look for more significant price reductions to offset a perception of higher risk as Brexit gets closer," the company said.
Shares in the company were down 11.3 percent at 349.5 pence at 0833 GMT and were among the top losers on the London Stock Exchange. Telford shares suffered their biggest one-day drop since the Brexit referendum during Wednesday's session.
Homebuilders have increasingly been focussing on affordable housing as it is becoming harder to sell premium or luxury homes because Britons are becoming more careful with money.
The companies have been taking advantage of the government's "help-to-buy" scheme, which helps Britons get on the housing ladder by providing them subsidies.
Telford, which has about 300 employees, has been focussing on brownfield opportunities across London to take advantage of areas where demand for homes exceeds supply. It has concentrated on non-prime locations across London and forward selling to customers including individual investors, owner-occupiers, housing associations and, increasingly, institutional investors in the build to rent sector.
The developer of residential-led, mixed use sites in London said it has under 90 homes left to sell to cross its target of 50 million pounds of pretax profit for the year to March 31, 2019.
However, 25 of those homes are priced over 600,000 pounds and the company sees a greater risk in them.
Telford forecast pretax profit to exceed 8.7 mln pounds in the first half of 2019, but said it would be lower than the second half of next year.
(Reporting by Shariq Khan in Bengaluru; Editing by Bernard Orr)