Dyson targets hair beauty market with $500 styling tool
Comments
By Reuters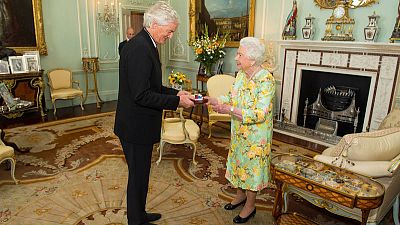 -
LONDON (Reuters) – British vacuum-cleaner maker Dyson is making a second push into the high-end beauty market with a $500 hair styling tool that it has engineered to create curls, waves and smooth blow dries without extreme heat.
The Dyson Airwrap Styler harnesses a phenomenon known as the Coanda effect, whereby a high-speed jet of air attaches itself to a surface, to curl, wave or smooth hair, Dyson said.
The company, which was founded by entrepreneur James Dyson in the 1990s to make his revolutionary bagless dual-cyclone vacuum cleaners, is one of Britain's most successful manufacturing start-ups of the last three decades.
It reported an annual profit of more than 801 million pounds ($1.05 billion) last year on 3.5 billion pounds of sales of products like its air purifiers and its battery-powered cleaners.
Dyson entered the hair market two years ago with a dryer powered by one of its digital motors. The Supersonic dryer – which is priced at $399 – had been a "runaway success", it said.
"We have been obsessively manipulating airflow for more than 25 years," James Dyson said on Wednesday.
"Harnessing the power of Dyson's digital motor we have engineered a unique styling tool which prevents extreme heat damage when styling."
Dyson, which is working on its first electric vehicle, said it had taken six years and 24 million pounds ($31.4 million) to develop the Airwrap Styler.
The Airwrap will be available in two variations priced at 399.99 pounds in Britain and $499.99 in the United States, or in one package that includes all accessories for 449.99 pounds or $549.99.
(Reporting by Paul Sandle; editing by Emelia Sithole-Matarise)