Rose backs Harrington to be Europe's next Ryder Cup captain
Comments
By Reuters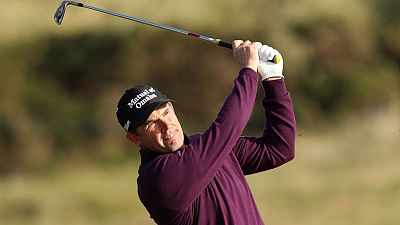 -
LONDON (Reuters) – Justin Rose is backing Ireland's Padraig Harrington to be Europe's next Ryder Cup captain after helping the team to a crushing victory over the United States last month.
Harrington, who has won three majors and played in six successive Ryder Cups from 1999 to 2010, was a vice-captain to Thomas Bjorn and is odds-on favourite to captain at Whistling Straits in Wisconsin in two years' time.
"I would say a three times major champion, clearly a European legend, for me Padraig is the frontrunner," Rose, who reached world number one this year and is now second in the rankings, told Sky Sports television on Tuesday.
"And then you've got (Lee) Westwood… It's interesting when you try to project out who the possible captains are for the next 10 Ryder Cups."
Former world number one Westwood, 45, was also one of the five European vice-captains this year. The Englishman has said he would like to captain Europe in Italy in 2022 when Rome hosts the event.
Harrington told Irish national radio station RTE last week that he wanted to be a Ryder Cup captain at some stage.
Still playing, the 47-year-old narrowly missed out on his first European Tour title at the Czech Masters last month, where his second-place finish was his best placing in almost a year.
Northern Ireland's Rory McIlroy, a member of the victorious team in Paris and winner of four majors, has also backed Harrington, who won back-to-back British Opens in 2007 and 2008 and the PGA Championship also in 2008.
"I've always thought Padraig would be a good captain in the United States. He's won a lot of golf tournaments over there, he's won a PGA Championship," McIlroy said last week.
"I think the continuity in the European camp having all these vice-captains this year and preparing for captaincy down the road has been a huge foundation of why we've been so good."
(Reporting by Alan Baldwin; Editing by Hugh Lawson)