Real identity uncovered of second Russian linked to Skripal poisoning - Bellingcat
Comments
By Reuters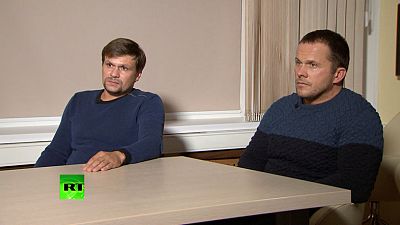 LONDON (Reuters) – The second Russian who Britain says was responsible for the poisoning of former double-agent Sergei Skripal was a military doctor for Russia's GRU military intelligence unit, investigative website Bellingcat said on Monday.
Bellingcat said the real name of the man previously known as Alexander Petrov was Alexander Yevgenyevich Mishkin.
"Bellingcat's identification process included multiple open sources, testimony from people familiar with the person, as well as copies of personally identifying documents, including a scanned copy of his passport," the website said.
(Reporting by David Milliken; Editing by Richard Balmforth)