Toyota to recall 2.4 million hybrid vehicles over stalling issue
Comments
By Reuters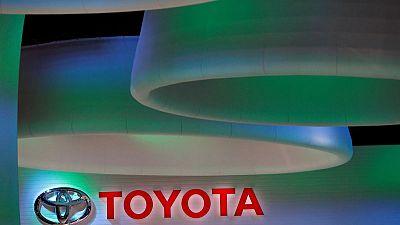 -
TOKYO (Reuters) – Toyota Motor Corp <7203.T> on Friday said it was recalling a total of 2.43 million gasoline hybrid vehicles at home and abroad over a hybrid system issue which can lead to stalling.
The recall, which includes Prius and Auris models, covers vehicles produced between October 2008 and November 2014.
It affects about 1.25 million vehicles sold in Japan, 830,000 vehicles in North America, and 290,000 vehicles sold in Europe. Vehicles sold in China, Africa, Oceania and other regions are also affected.
In a statement, Toyota said that in "rare situations", some vehicles could fail to switch to a "failsafe" driving mode in the event of a fault with the hybrid system, which can lead to a loss of power and result in stalling.
The automaker said that it was not aware of any crashes due to the issue in Japan.
(Reporting by Naomi Tajitsu; Editing by Subhranshu Sahu)