German Environment Ministry won't accept carmakers rejection of diesel plan
Comments
By Reuters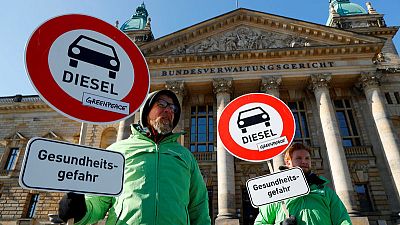 BERLIN (Reuters) – Germany's Environment Ministry will not accept carmakers' rejection of government plans to cut pollution from diesel vehicles that include asking carmakers to offer owners hardware fixes, a spokesman for the ministry said on Friday.
"That statement refers to the early reactions of BMW or the VDA (automotive industry association). That cannot be the end of it," the spokesman said in a regular government news conference.
BMW said on Tuesday it did not see hardware retrofits for diesel vehicles as a sensible solution to the problem.
(Reporting by Thomas Seythal; Writing by Maria Sheahan; Editing by Michelle Martin)