Danske shares plummet to four-year lows after mirror trade report
Comments
By Reuters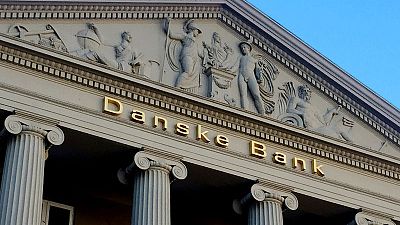 -
By Jacob Gronholt-Pedersen
COPENHAGEN (Reuters) – Shares in Danske Bank <DANSKE.CO> plummeted on Friday to their lowest in four years after a media report the bank executed up to 8.5 billion euros (7.5 billion pounds) of mirror trades for Russian customers in 2013, and a downgrade by Credit Suisse.
An internal memo seen by the Financial Times indicates that Danske Bank executed mirror trades in 2013 of between 6 billion euros and 8.5 billion euros, the UK newspaper reported on Friday.
Danske shares were trading 9.8 percent lower at 0744 GMT.
Analysts partly attributed the share drop to the FT report, saying that it increases the risk of a major fine.
Deutsche Bank was previously hit by a $630 million fine from authorities in the United States and the UK for using mirror trades to allegedly launder Russian money.
On Thursday, Danske said it faces a U.S. criminal investigation into the scandal, and that it would discontinue a share buyback programme.
The Financial Times said the document estimated that Danske made 10 million euros in 2013 from the mirror trades.
"There is potential reputational risk in being seen to be assisting 'capital flight' from Russia," the memo said.
"This is anyway a risk we run in other parts of our non-resident business, where the natural currency flow is always out of Russia," it said.
"Given the strong income from the solution, the risk-return is seen as very attractive."
Credit Suisse on Friday downgraded Danske Bank to 'neutral' from 'outperform' and cut the target price to 199 Danish crowns from 244 crowns.
"The investment case and key reason for buying Danske and taking anti-money-laundering risk is gone as buybacks no longer support shares," Credit Suisse said.
(Reporting by Jacob Gronholt-Pedersen; Editing by Jan Harvey)