UK watchdog holds off on banning 'contingent' fees for pension transfers
Comments
By Reuters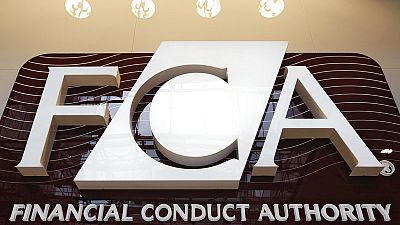 -
By Huw Jones
LONDON (Reuters) – Britain's financial watchdog held off on banning fees charged to consumers who wish to move their pension pots, saying on Thursday that more analysis was needed.
Lawmakers have argued that charging a so-called "contingent" fee to transfer a pension scheme gives financial advisors an incentive to encourage such a move even when that might not be best for the consumer.
The Financial Conduct Authority (FCA) on Thursday published final rules on improving the quality of advice for consumers wishing to move their pension pots, but left out a clause on "contingent" fees.
The evidence does not show that contingent charging was the main driver of poor outcomes for customers, it said.
"Because of the significance of this issue to all stakeholders in the market, we will carry out further analysis and consult on new interventions if appropriate in the first half of next year," said Christopher Woolard, the FCA's executive director for strategy and competition.
That prompted criticism from Frank Field, the lawmaker who chairs parliament's pensions committee. The FCA had failed to take effective action to stop pensioners being swindled out of their money, he said.
The pensions committee said in February that "contingent" charging, where financial advisers are only paid if a pension transfer goes ahead, should be banned, accusing "vulture" advisers of ripping off consumers.
The lawmakers had studied the experience of steelworkers in Britain who were faced with critical decisions over their 14 billion pound pension pot.
"Having seen the fate that befell British Steel pensioners, the Committee called on the FCA to take urgent action to ban contingent charging," Field said on Thursday. "Instead, the FCA has buried this in the long grass, even as unscrupulous advisers are circling like vultures around consumers. It's time the FCA took decisive action to prevent another misselling scandal."
The FCA said the final rules include most of the proposals it put forward in its public consultation.
There will be a requirement for all pension transfer specialists to hold a specific qualification for providing advice on investments by October 2020, the FCA said.
($1 = 0.7701 pounds)
(Reporting by Huw Jones; Editing by Susan Fenton)