Spanish court to investigate Caixabank's purchase of BPI
Comments
By Reuters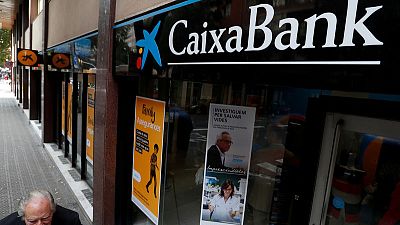 -
MADRID (Reuters) – Spain's High Court will investigate Caixabank for alleged irregular practices surrounding its 2017 purchase of Portugal's Banco BPI, court documents showed on Thursday, after a lawsuit was brought against the Barcelona-based lender by two shareholders.
A Caixabank spokesman said that all operations related to the purchase of BPI were carried out strictly in line with legal requirements.
The lawsuit accuses Caixabank of insider trading and improper management, the court documents showed.
(Reporting By Emma Pinedo, Writing by Sonya Dowsett; Editing by Emelia Sithole-Matarise)