'No deal' Brexit would force many UK firms into EU shift - BCC
Comments
By Reuters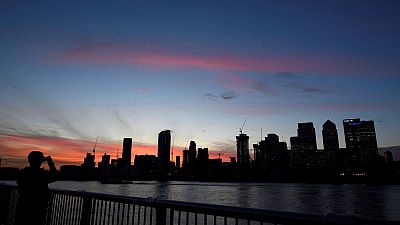 -
LONDON (Reuters) – One in five British companies would move at least some of their operations to the European Union in the event of a "no-deal" Brexit, according to a survey on Friday.
A similar proportion said they would cut investment and jobs, the British Chambers of Commerce (BCC) said.
With six months to go until Britain is due to leave the EU, London and Brussels remain deadlocked over the terms of their separation.
"Our evidence is clear – failure to reach a political agreement would have real-world consequences, with significant decreases in both investment and recruitment," BCC Director General Adam Marshall said.
"Government must act urgently and decisively to get a comprehensive deal done."
The BCC survey was conducted before EU leaders last week rejected Britain's proposals for Brexit
A Reuters poll of economists at the start of this month put the odds of a no-deal Brexit at one in four.
Most economists think Britain's economy would be seriously disrupted by such an outcome. A small minority say Britain would thrive if it defaulted to World Trade Organisation terms for its trade with the EU.
The BCC survey also showed 62 percent of firms taking part had not performed a risk assessment of the impact of Brexit.
"Firms still don't have answers from government to the most basic questions about future trading conditions," Marshall said.
The BCC and business lender Bibby Financial Services surveyed 2,530 businesses between Aug. 1 and Aug. 21.
(Reporting by Andy Bruce)