Kremlin looks into UK reports naming Salisbury attacker as Russian colonel
Comments
By Reuters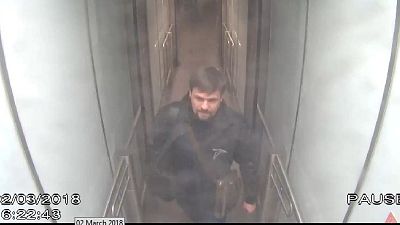 MOSCOW (Reuters) – The Kremlin said on Thursday that it would look into reports in British media that one of the suspects in the Salisbury nerve agent attack in March was a decorated Russian colonel.
The Daily Telegraph and the BBC reported on Wednesday that the real identity of one of the men wanted for the attack on former Russian spy Sergei Skripal and his daughter was Colonel Anatoliy Chepiga.
This month, British prosecutors charged two Russians with attempted murder for the poisoning, but said they believed the names in their passports – Alexander Petrov and Ruslan Boshirov – were fake.
"Many people look alike, but I cannot tell you who this citizen who was pointed out in this investigation is," Kremlin spokesman Dmitry Peskov told reporters.
The Telegraph and the BBC both cited reporting by Bellingcat, a website that covers intelligence matters, for their reports on the alleged attacker's identity. Two European security sources familiar with the Skripal investigation said the details were accurate.
Russia denies any involvement in the poisoning, and the two men have said they were merely tourists who had flown to London for fun and visited Salisbury to see its cathedral.
The Telegraph reported that Chepiga, 39, had served in wars in Chechnya and Ukraine, and been made a Hero of the Russian Federation by decree of President Vladimir Putin in 2014.
"We will check the lists of honourees," Peskov said.
Two weeks ago, Putin said there was nothing special or criminal about men accused by Britain and "they are civilians of course".
Asked on Thursday to comment on Putin's words in the light of the British media reports, Peskov said: "The president said that these people were civilians. Thus, he voiced the information that he had received … You and I know nothing about these people's past, it is outside our (job) function."
(Reporting by Maria Tsvetkova; writing by Polina Devitt; Editing by Kevin Liffey)