Exclusive - Axiata likely to reject offer from Keppel and SPH for M1: source
Comments
By Reuters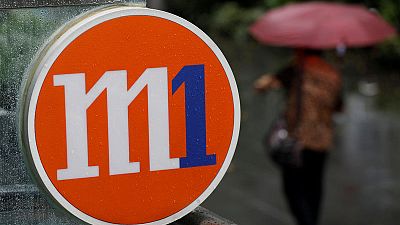 -
SINGAPORE (Reuters) – Malaysia's Axiata Group Bhd <AXIA.KL>, the largest shareholder in Singapore-listed M1 Ltd <MONE.SI>, is likely to reject an offer from Keppel Corp Ltd <KPLM.SI> and Singapore Press Holdings Ltd (SPH) <SPRM.SI> to acquire M1, a source with direct knowledge of the matter said on Thursday.
Axiata views the S$2.06 (£1.15) per share offer as "opportunistic" and "inadequate", said the source, who did not want to be named as Axiata has not issued a response to the buyout offer from Keppel and SPH.
Axiata, which has a 28.3 percent stake in M1, is also in talks to team up with private equity firms and other companies as it considers options to instead launch its own offer to increase its stake in M1, the source said.
Axiata declined immediate comment on the Reuters story and said it would issue a response later on Thursday. The companies are offering a 26 percent premium to the stock's last close of S$1.63 on Friday.
(Reporting by Anshuman Daga; Editing by Sumeet Chatterjee and Darren Schuettler)