Top Uber executive disciplined after probe into office conduct - WSJ
Comments
By Reuters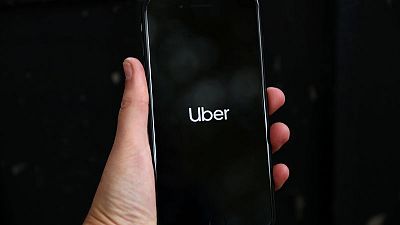 -
(Reuters) – Uber's head of corporate development, Cameron Poetzscher, was disciplined after a probe found he had a pattern of making sexually suggestive comments about other co-workers, the Wall Street Journal reported on Wednesday, citing people familiar with the investigation.
When the findings of the probe by an outside law firm were presented to an internal panel, some panel members argued he should be terminated, the WSJ reported https://www.wsj.com/articles/top-uber-deal-maker-disciplined-after-probe-into-office-conduct-1537954201.
In November, Uber gave Poetzscher a formal warning, reduced his annual bonus and mandated sensitivity coaching, according to the report.
Poetzscher, who is still with the company, in a statement to the WSJ said he was "rightfully disciplined" by Uber.
Uber did not immediately respond to a request for comment. Poetzscher did not immediately respond to a Reuters query on LinkedIn.
(Reporting by Munsif Vengattil in Bengaluru; Editing by Bernard Orr)