Spain's Socialists see electoral support rise in official poll
Comments
By Reuters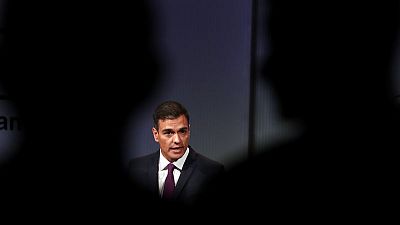 -
MADRID (Reuters) – Spain's Socialists (PSOE) would win 30.6 percent of the vote if an election was held today, an official poll showed on Tuesday, up from a previous poll held in August which predicted the party headed by Prime Minister Pedro Sanchez would win 29.9 percent.
The latest poll will buoy Sanchez in parliament, in which he holds just 84 seats in a 350-seat house, as he negotiates next year's budget and scrambles to find support while insisting he plans to take the government until the next election in 2020.
It was the second poll since June's change of government following a no-confidence vote which toppled the conservative People's Party (PP) and put the PSOE in power.
The PP fell in distant second in the poll by the Centre for Sociological Studies (CIS) with just 20.8 percent of the vote, followed by the market-friendly Ciudadanos with 19.6 percent and the anti-austerity Podemos party with 16.1 percent.
(Reporting by Rachel Castillo; Writing by Paul Day; Editing by Julien Toyer)