Bank of England not yet rethinking Brexit base case - Vlieghe
Comments
By Reuters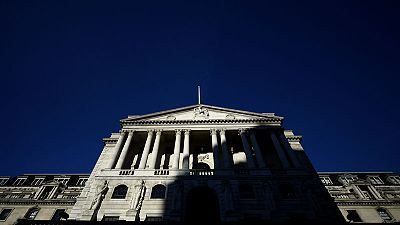 -
LONDON (Reuters) – The impasse in Brexit negotiations has not yet led the Bank of England to change its baseline assumption that Britain will reach an agreement to smooth its exit from the European Union, policymaker Gertjan Vlieghe said on Tuesday.
"We're not keen to be making a running commentary on what becomes slightly more less likely or slightly more likely," Vlieghe said in response to a question after giving a speech.
"And I do think that that's still the right approach until we are much further in the negotiations and actually it becomes clear what by far the most plausible of these paths (will be). And I just think right now we're not at that point, but when we are at that point, then we will likely change (this)."
The BoE has said it expects to raise interest rates gradually over the next three years as Britain's economy grows, albeit only slowly.
BoE Governor Mark Carney has said a disruptive, no-deal Brexit would probably push up inflation and aggravate the spending power squeeze felt by many households after the 2016 referendum decision to leave the EU.
(Reporting by Andy Bruce; Writing by William Schomberg)