Bank of England can unwind QE without pushing up yield curve - Vlieghe
Comments
By Reuters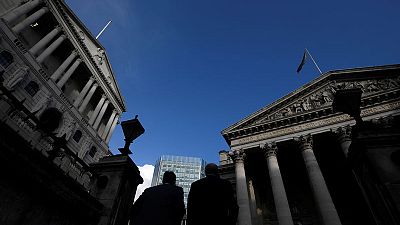 -
LONDON (Reuters) – The Bank of England can reverse its huge bond-buying stimulus programme without sharply pushing up long-term interest rates, as long it communicates the plan properly and moves gradually, a top BoE policymaker said on Tuesday.
Gertjan Vlieghe, one of the central bank's nine monetary policymakers, said careful messages sent out by the U.S. Federal Reserve about the reversal of its quantitative easing (QE) had avoided unwanted signals about its plans for monetary policy.
"Understanding the main channels through which QE works is going to be very important when it comes to unwinding QE," Vlieghe said in the text of a speech he was due to deliver at Imperial College in London on Tuesday.
"My view that QE works primarily via expectations, with additional powerful liquidity effects that are temporary and mainly relevant during periods of market stress, implies that unwinding QE need not have a material impact on the shape of the yield curve, or indeed on the economy, if properly communicated and done gradually," he said.
Vlieghe said the yield curve — the difference between the return on short and long-term debt — had been flat during the gold standard era.
Since the BoE was granted independence in 1997, Britain's inflation and inflation risk fundamentals had been more similar to the gold standard period than the 20th century average.
"So we should expect yield curves to be flat again on average," he said.
(Writing by William Schomberg, Editing by Paul Sandle)