Exclusive - Myanmar military coordinated atrocities against Rohingya - U.S. report
Comments
By Reuters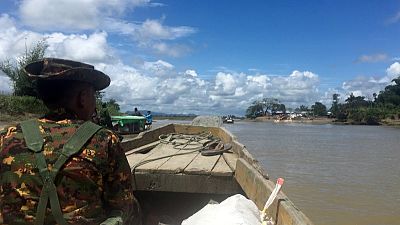 -
By Matt Spetalnick and Jason Szep
WASHINGTON (Reuters) – A U.S. government investigation has found that Myanmar's military waged a planned, coordinated campaign of mass killings, gang rapes and other atrocities against the Southeast Asian nation's Rohingya Muslim minority.
The State Department report, reviewed by Reuters ahead of its expected public release on Monday, could be used to justify further U.S. sanctions or other punitive measures against Myanmar authorities, said U.S. officials.
But it stopped short of describing the crackdown as genocide or crimes against humanity.
The findings resulted from more than a thousand interviews of Rohingya men and women in refugee camps in neighbouring Bangladesh, where almost 700,000 Rohingya have fled after a military campaign last year in Myanmar's Rakhine State.
"The survey reveals that the recent violence in northern Rakhine State was extreme, large-scale, widespread, and seemingly geared towards both terrorizing the population and driving out the Rohingya residents," according to the 20-page report. "The scope and scale of the military's operations indicate they were well-planned and coordinated."
Survivors described in harrowing detail what they had witnessed, including soldiers killing infants and small children, the shooting of unarmed men, and victims buried alive or thrown into pits of mass graves. The described widespread sexual assault and rape by Myanmar's military of Rohingya women, often carried out in public.
One witness described four Rohingya girls who were abducted, tied up with ropes and raped for three days. They were left heavily bleeding and "half dead," he said, according to the report.
Human rights groups and Rohingya activists have put the death toll in the thousands from the security crackdown which was sparked by attacks by Rohingya Muslim insurgents on security forces in Rakhine State in August 2017.
The results of the U.S. investigation were released nearly a month after a team of U.N. investigators issued its own report accusing Myanmar's military of acting with "genocidal intent" and calling for the country's commander-in-chief and five generals to be prosecuted for orchestrating the gravest crimes under international law.
(Reporting By Matt Spetalnick and Jason Szep; Editing by Alistair Bell)