Euro zone ministers seek easier access to precautionary ESM loans
Comments
By Reuters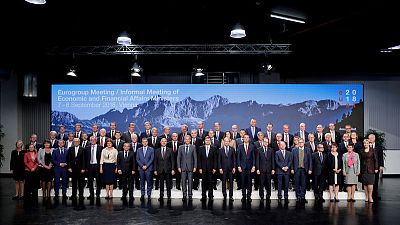 -
By Jan Strupczewski
BRUSSELS (Reuters) – Euro zone finance ministers will discuss on Oct. 1 how they can get a precautionary loan from the euro zone bailout fund more easily, but are unlikely to take final decisions before agreeing on a whole package of euro zone reforms in December.
The bailout fund, the European Stability Mechanism (ESM), now offers a Precautionary Conditioned Credit Line (PCCL) that is similar to a loan offered by the International Monetary Fund and can be granted to a euro zone country with a sound economy.
The country has to observe EU budget rules, have sustainable public debt and current account, a track record of international borrowing at reasonable terms and solvent banks that do not pose a threat to the euro zone banking system.
"There are six criteria now, everybody wants them streamlined, some want them to be strict and other want them to be more loose," a senior EU official said. "The general purpose it to keep access to the instrument more open and more easy, so that it really could be used."
The discussions are part of a broader scheme to overhaul some euro zone institutions, institutions and policy instruments to make the 19 countries that share the single currency more resilient in future crises.
The package of inter-related reforms, including ideas on a euro zone budget and a euro zone-wide deposit guarantee system, are to be finalised only by December.
Among the ideas under consideration is a cheap loan, like the PCCL, that could be extended to a government hit by a so-called asymmetric shock – a crisis that happens in a single euro zone country rather than the entire bloc.
Some euro zone officials have been pushing for such a loan to be virtually without conditions, but this approach is unlikely to get support.
"There will always be conditions attached," said the senior official, who is involved in the preparation of the ministerial meeting. "I think it will be fewer (than now), but it will not be without conditions."
The ministers will also discuss how to shape that credit line so that applying for it by a government does not carry the stigma for financial markets of being economically weak.
The ministers will also discuss the role of the bailout fund in crisis prevention and management, which means its role in regular monitoring of the economies of euro zone countries as well as help in debt restructuring, should a crisis occur and the sovereign debt of a government be unsustainable.
(Reporting by Jan Strupczewski; Editing by Mark Heinrich)