France's Orange Bank sued over 439 million euros lost in Madoff collapse
Comments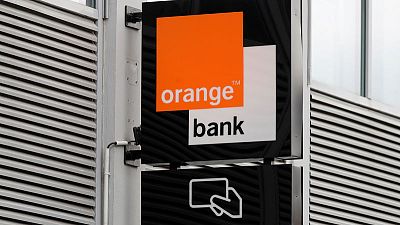 -
By Inti Landauro
PARIS (Reuters) – A French woman and her daughter are bringing a law suit against Orange Bank to try to recover some of the 439 million euros (393 million pounds) they say they lost in the collapse of Bernard Madoff's Ponzi scheme a decade ago.
Laurence Apfelbaum and her daughter Emilie allege that Banque Finama advised them in 1999 to work directly with Madoff's investment funds, where they had already placed money via Finama, when Finama was itself withdrawing assets from the scheme because of doubts about Madoff's credibility.
Finama, which was later renamed Groupama Banque, was acquired by French telecoms operator Orange <ORAN.PA> in 2016 and turned into Orange Bank, a mobile banking business.
A civil court in Bobigny, north of Paris, will begin proceedings on the case on Oct. 2. Orange Bank will contest the claim.
The case underscores how the ripples from Madoff's $60 billion scheme, one of the biggest financial frauds in history, can still be felt in the financial system 10 years on.
Madoff pleaded guilty to federal crimes including securities and investment fraud in 2009. He was sentenced to 150 years in prison and ordered to pay restitution of $170 billion.
Nicolas Lecoq-Vallon, a lawyer representing the Apfelbaums, says they would have withdrawn their funds from Madoff's scheme in 1999 if Finama had shared its suspicions with them.
Instead, he said Finama shut the Apfelbaums' accounts and told them to deal one-to-one with Madoff.
"The bank advised my clients to deal directly with Madoff's firm when it had to — at the very least — warn them and share the doubts it had about the legitimacy of the scheme," he told Reuters.
At around the same time in 1999, Finama withdrew about 100 million euros that it had invested with Madoff, Lecoq-Vallon said, citing comments made by Bernard Pouy, who was the bank's chief executive at the time.
Pouy, who was quoted in interviews in 2009 saying Finama withdrew its funds after concluding that Madoff's scheme was suspect, didn't return calls seeking comment.
ORANGEPLAYSDOWNTHREAT
Orange said it was aware of the Apfelbaum case when it bought a controlling stake in Groupama Banque and that it had taken necessary steps to mitigate the risks.
"The necessary measures were taken by the Orange Group to protect itself against this liability," a spokesman said, without elaborating on the measures taken.
Bernard Vatier, a lawyer for Orange Bank, said the Apfelbaums' claim "rests on lies and inaccuracies" and reiterated that the bank faced no risk from the lawsuit.
He said late financier Albert Igoin, Laurence Apfelbaum's father and Emilie's grandfather, who bequeathed them the wealth after making his fortune in banking, knew Madoff personally and decided on his own accord to invest with him in 1980.
Finama cannot be held responsible for the family's decision to invest with Madoff, Vatier said, adding that the bank had dropped the Apfelbaums as clients because it didn't want to retain customers who had dealt directly with Madoff.
But Lecoq-Vallon said Finama had a duty to share any information it had about Madoff with its clients, even more so because at that point Igoin was long deceased and his heirs didn't have his knowledge of financial markets.
Lecoq-Vallon's clients are seeking to reclaim 303 million euros they say were held in Madoff accounts as of Dec. 11, 2008, when the firm collapsed.
Over the 30 years they were dealing with Madoff, they say they withdrew about 129 million euros to pay taxes on profits that turned out to be fictitious. They are seeking those funds back too.
As a result of the withdrawals they made, the Apfelbaums were sought out by Irving Picard, a trustee charged with tracking down any remaining assets from Madoff's scheme in order to recoup funds on behalf of others who were defrauded, Lecoq-Vallon said.
In a separate case resolved last year, the two women agreed to pay about 7 million euros to Picard to settle his claims. They are seeking that payment back via the suit, too.
They have pledged to hand over 35 percent of whatever they might get from Orange Bank to the Madoff recovery funds.
($1 = 0.8503 euros)
(Reporting by Inti Landauro; Editing by Luke Baker and Keith Weir)
euronews provides breaking news articles from reuters as a service to its readers, but does not edit the articles it publishes. Articles appear on euronews.com for a limited time.