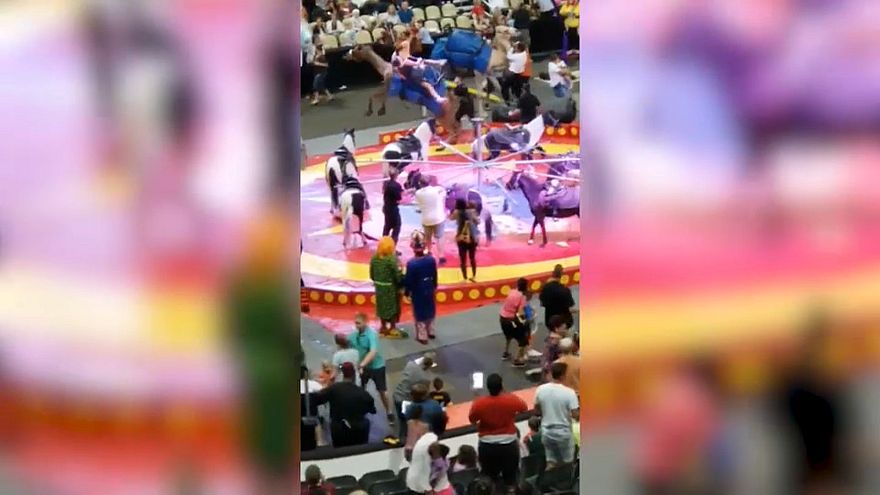 Watch: Seven injured as camel runs amok at Pittsburgh circus
Dramatic video taken from the circusgoer Ronald Smith shows the camel bucking and running with a woman still on its back. Handlers are quickly seen getting the animal under control and bringing the woman down.
The incident happened at the intermission when audience members were invited to ride the show's camels and ponies. What spooked the animal was not officially confirmed, though one witness told KDKA that a child threw a shovel near the camel's feet, "which startled" the animal.