Hearings in Volkswagen investor lawsuit on hold until end-November
Comments
By Reuters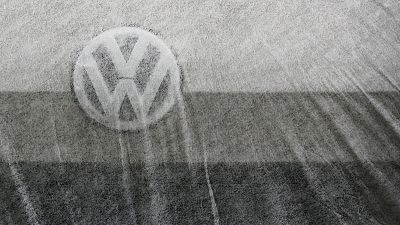 -
BRAUNSCHWEIG, Germany (Reuters) – Investors suing Volkswagen <VOWG_p.DE> for billions in compensation from the hit to the carmaker's share price from its diesel emissions scandal will have to wait until end-November for court hearings to continue, a German judge ruled on Monday.
Certain claims that have been excluded from the proceedings so far will then be considered, and the basis of calculation for possible compensation payments will be decided by then, presiding judge Christian Jaede said on Monday.
Shareholders representing 1,670 claims are seeking 9.2 billion euros ($10.7 billion) in damages over the scandal in a court in the city of Braunschweig. The scandal broke in September 2015 and has cost Volkswagen (VW) 27.4 billion euros in penalties and fines so far.
(Reporting by Jan Schwartz; Writing by Ludwig Burger; editing by David Evans)