'Illusion' to think states can completely prevent financial crises - Weidmann
Comments
By Reuters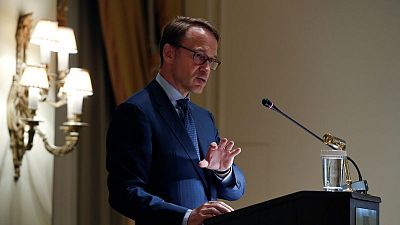 -
BERLIN (Reuters) – Governments cannot completely prevent a repeat of events like the 2008 global financial crisis even though regulations have been tightened since the collapse of Lehman Brothers a decade ago, Germany's top central banker told Bild newspaper.
Bundesbank President Jen Weidmann said German banks were not only victims of the 2008 financial crisis, but many institutions had also taken on more risk than they could ultimately carry.
Regulations had been tightened since then, but it would be "an illusion" to think that governments could completely avert such crises, he said.
(Reporting by Andrea Shalal; Editing by Susan Fenton)