Thyssenkrupp reorganises industrials unit as problems mount
Comments
By Reuters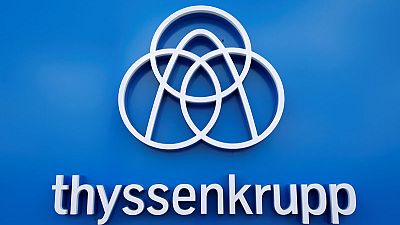 -
FRANKFURT (Reuters) – Thyssenkrupp <TKAG.DE> on Friday said it would separate its shipbuilding business from its struggling industrials division, signalling a larger restructuring of the unit that could decide the fate of interim boss Guido Kerkhoff.
The group's Industrials Solutions division triggered a profit warning in July, blaming cost overruns at projects in Turkey, Saudi Arabia and Australia and adding yet another item to group's list of current problems.
The group's marine unit, which builds battleships and submarines, will be managed directly by Thyssenkrupp AG, the company said in a statement, sharpening the division's focus on plant engineering.
"We have now undertaken the necessary steps to enable Industrial Solutions to concentrate entirely on plant construction," Kerkhoff, who took over as interim CEO following the sudden departure of Heinrich Hiesinger, said in a statement.
Sources told Reuters earlier this week that the success of the unit's restructuring could decide whether Kerkhoff – seen by some investors as part of the 'old guard' that failed to turn around the group – to shake off his interim status.
As part of the review, Industrial Solutions will get a new leadership team from Oct. 1, Thyssenkrupp said. Current Chief Operating Officer Marcel Fasswald will become CEO, while Oliver Tietze will join the unit's board as CFO.
(Reporting by Christoph Steitz; Editing by Maria Sheahan)