Nigeria fraud agency tries to arrest Standard Chartered exec - sources
Comments
By Reuters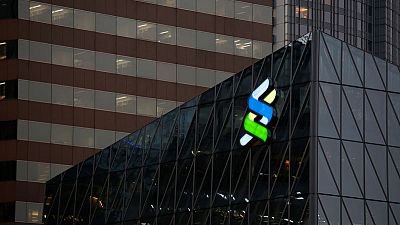 -
LAGOS (Reuters) – Officers from Nigeria's financial crime agency attempted to arrest an executive at Standard Chartered's building in Lagos on Friday but left after the executive barricaded herself in an office, sources said.
The bank said in a statement that the officers had entered the building but left shortly afterwards, adding that there was no reason for them to be there.
"We are clear there was no basis for this entry, and the law enforcement officials left the building shortly afterwards," Standard Chartered said.
A spokesman for the agency, the Economic and Financial Crimes Commission (EFCC), declined to comment.
(Reporting by Chijioke Ohoucha and Paul Carsten in Abuja, Alexis Akwagyiram in Lagos; Editing by Hugh Lawson)