Japan Inc against daylight savings for the 2020 Olympics - Reuters poll
Comments
By Reuters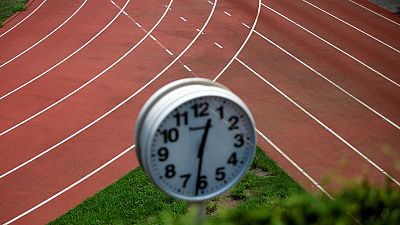 -
By Tetsushi Kajimoto
TOKYO (Reuters) – Three-quarters of Japanese firms oppose a proposal to adopt daylight savings time ahead of the 2020 Tokyo Olympics, a Reuters poll showed on Friday, citing the time and effort to adjust computer systems as well as disruptions to public life.
Organisers of the Tokyo Olympics have floated the idea after scorching heat this summer killed at least 120 people, raising concerns about the safety of athletes, particularly marathon runners.
The Games will be held in late July and early August, Japan's hottest, most humid months. Events such as the marathon, scheduled for the morning, could be held during cooler hours if clocks were moved forward by one or two hours.
The Reuters Corporate Survey, conducted Aug. 29-Sept. 10, found 74 percent of companies were against the idea.
"There are so many disadvantages. Events such as the marathon should be held at night. The state completely lacks a sense of the cost," wrote a manager at a metal products maker in the comments section of the survey.
Just 17 percent of firms support any permanent adoption, while 9 percent said they were in favour if it was just for 2020.
Asked about the survey results, Masa Takaya, a spokesman for Tokyo 2020, said the organisers understood that the government was considering daylights savings time as part of Japan's environmental policy and efforts to achieve a low carbon society.
"We are considering various options if it is adopted, as well as various options if it is not," he added.
Companies responded anonymously to the survey, which is conducted for Reuters by Nikkei Research. Of the 482 large and mid-sized non-financial firms polled, 240 companies responded to the question on daylight savings.
While there has been much concern on social media that longer days could result in longer working hours given Japan's labour shortage, those in favour say daylight savings would help save energy, reduce emissions and stimulate consumer activity.
Fifty-one percent of the public are in favour of the move to cope with the heat during the Olympics, an NHK poll in August showed. Only 12 percent are against, it said, with the rest of respondents saying they did not know or declining to answer.
Japan is among a handful of major economies that does not use daylight saving time during the summer, including South Korea – which set clocks back an hour in 1987 and 1988, when it hosted the Summer Olympics in Seoul.
In South Korea, people complained that the longer days were hard to adjust to, and the sense that this was done to coordinate with foreign television stations left a bad taste for many, leading to it being scrapped.
(Reporting by Tetsushi Kajimoto; Editing by Edwina Gibbs)