Sotherton collects Beijing heptathlon bronze a decade late
Comments
By Reuters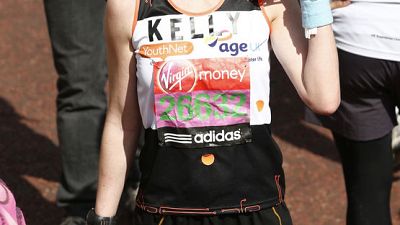 -
LONDON (Reuters) – Retired British heptathlete Kelly Sotherton looked forward to receiving her third Olympic medal on Thursday, a decade on from the Beijing 2008 competition.
Sotherton finished fifth in Beijing but moved up after Ukraine's Liudmyla Blonska and Russian Tatiana Chernova were disqualified for doping, the latter only last year after a sample was re-tested.
"Until I have the medal I don't really know how I'm feeling," said Sotherton, 41, ahead of the formal presentation at the Team GB Ball.
"The 4×400m medal in the summer was great but I trained as a heptathlete and that's the medal that I really want and it will mean quite a lot to get it."
Thursday's ceremony was the second time a Beijing medal has been handed retrospectively to Sotherton, who collected her relay bronze last year after Chernova's disqualification.
She also won heptathlon bronze in Athens in 2004.
"It'll close a chapter of my athletics career," said Sotherton.
"Receiving a medal 10 years after I should have got it is a little bittersweet but it indicates the career I had and it will finally confirm me as a three-time Olympic medallist."
(Reporting by Alan Baldwin, editing by Ed Osmond)