ECB's Draghi says words on budget have caused economic damage in Italy
Comments
By Reuters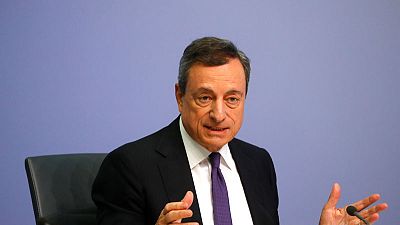 -
FRANKFURT (Reuters) – Suggestions by some policymakers in Italy that the country's 2019 budget may fail to comply with EU norms have impinged on the economy, though the negative effects have not spread abroad, ECB head Mario Draghi said on Thursday.
Whether non-compliance would transpire was unclear, and "what we are now waiting for is facts" from budget legislation, he told a news conference, adding that the country's prime minister, economy and foreign ministers had said Italy would respect the rules.
Other leading, more populist politicians have signalled they may challenge European Union spending rules, and the unclear picture has led to volatility on the country's bond market.
"Unfortunately we have seen that words have created some damage and (Italian) interest rates have gone up," Draghi said after ECB kept policy unchanged as expected.
"They have gone up for households and for firms, however all this hasn't created much of a spillover to other euro area countries."
(Reporting by John Stonestreet; Editing by Toby Chopra)