Germany - We must do all we can to prevent chemical attack in Syria
Comments
By Reuters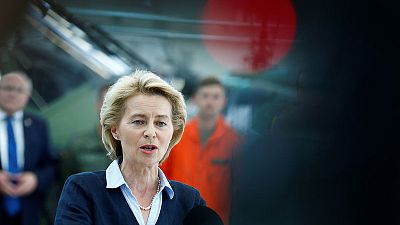 -
BERLIN (Reuters) – Germany and other countries must do all they can to prevent chemical weapons being used in Syria, Germany's defence minister said on Wednesday, adding that a "credible deterrent" was needed.
"The international community, including us, must do everything to prevent chemical weapons being used," Ursula von der Leyen told the Bundestag lower house of parliament, two days after the government said it was in talks with its allies about a possible military deployment there.
"And on this specific topic we, Germany, can't act today as if it doesn't affect us," she added.
The German government would need to carefully assess any situation that occurred in Syria and make a decision on the basis of international law, the German constitution and the parliamentary participation act, she said.
Chancellor Angela Merkel said earlier on Wednesday Germany could not simply look away if chemical attacks took place in Syria.
(Reporting by Michelle Martin; Editing by Andrea Shalal)