Samsung doubles down in India, opens its biggest store world-wide
Comments
By Reuters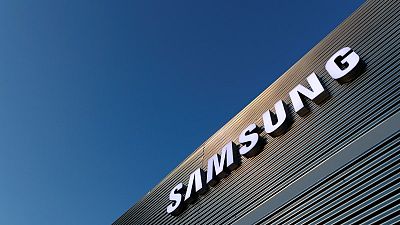 -
MUMBAI (Reuters) – Samsung Electronics Co Ltd <005930.KS> opened its biggest mobile store in the world in India on Tuesday as it tries to take pole position in the world's second-biggest smartphone market amid fierce competition from Chinese brands.
The South Korean tech giant's roughly 33,000 square foot (3,000 square metre) store in the southern tech hub of Bengaluru will help it extend its lead in India over global rival Apple Inc <AAPL.O>, which has yet to open any flagship stores in the country.
India, which boasts more than a billion wireless connections, presents a lucrative opportunity for smartphone makers to expand beyond China and the United States where growth has slowed.
Samsung opened the world's biggest smartphone plant outside Indian capital New Delhi just two months ago.
"India is an extremely important market," Mohandeep Singh, senior vice-president, mobile business at Samsung India told Reuters, adding that the company plans to open more such stores in some of India's top 10 cities.
"These stores … will really help us further consolidate our share as we move forward," Singh said.
The new store will feature Samsung mobile devices but also showcase its consumer electronics products and latest innovations. It will also house a service centre for phones.
Samsung has spent "huge" money to lease out the property, Singh said, declining to give specifics.
Samsung, which runs 2,100 stores in India through franchise partners, is facing off against a host of Chinese brands led by Xiaomi Corp <1810.HK>.
It has pulled pages from their playbooks to become savvier with online marketing — launching devices aimed at millennials, seeking to reinvent itself as a 'younger brand' and finding a new love for cricket with a sponsorship deal.
Samsung also wants to develop the centre as a meeting point for startups and venture capitalists, Singh added.
Apple sells its devices in India through reseller stores and online marketplaces and has a meagre market share of one percent.
(Reporting by Sankalp Phartiyal; Editing by Kim Coghill)